In the first update for Imagine Earth in March you'll find many optimizations for UI and AI that lay ground for innovative new game play features consider the next update to revolutionize core game play at several odds and ends.
Extended research menu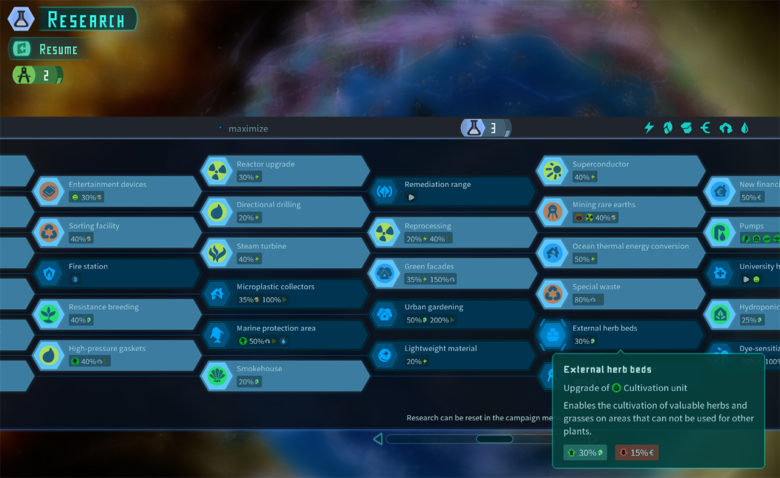 The research menu has a new optional viewing mode where all details are presented directly on screen instead of as tool-tips. For now the compact view still stays the default view, so you have a perfect overview for all your research processes.
Weiterlesen